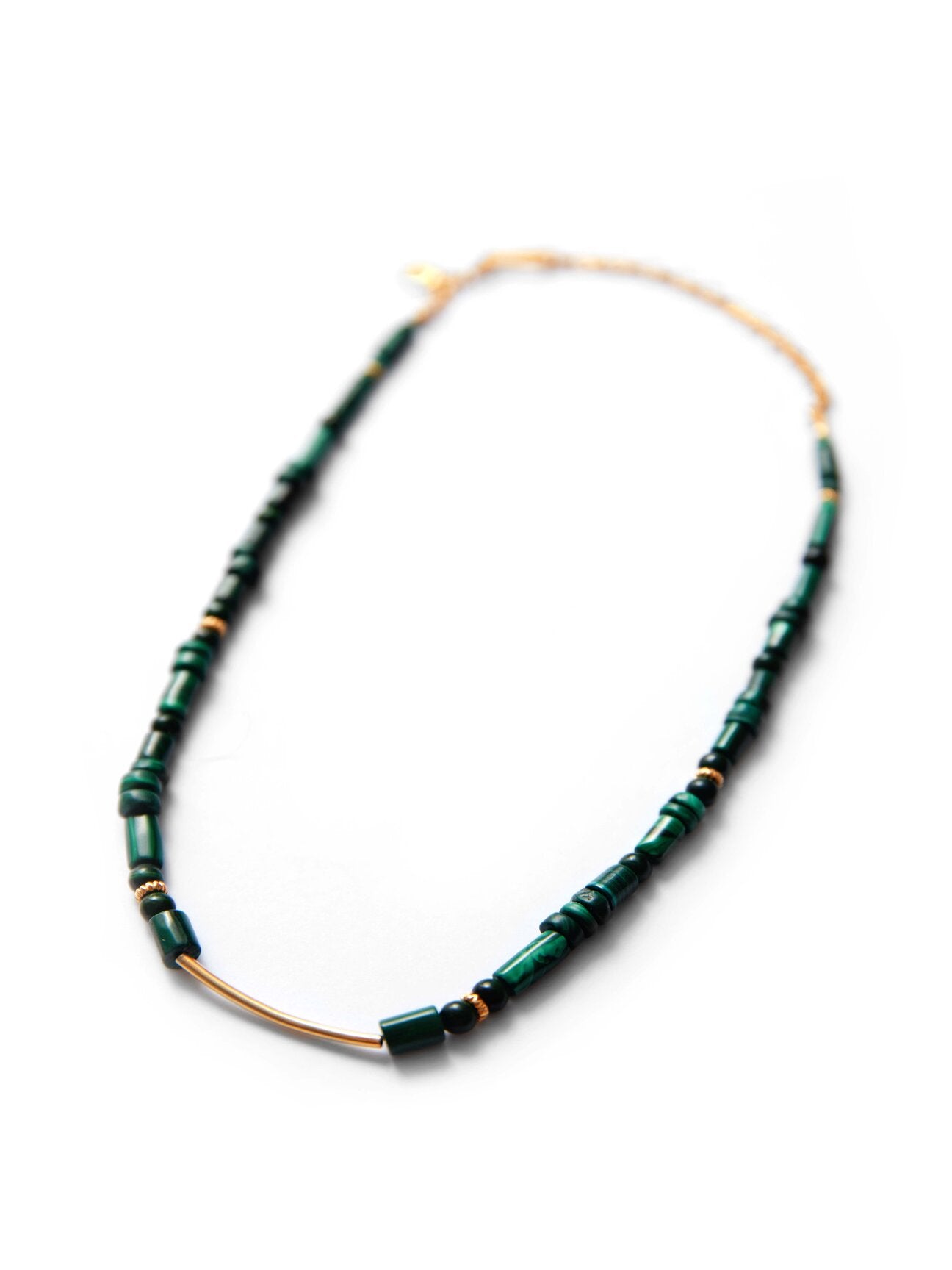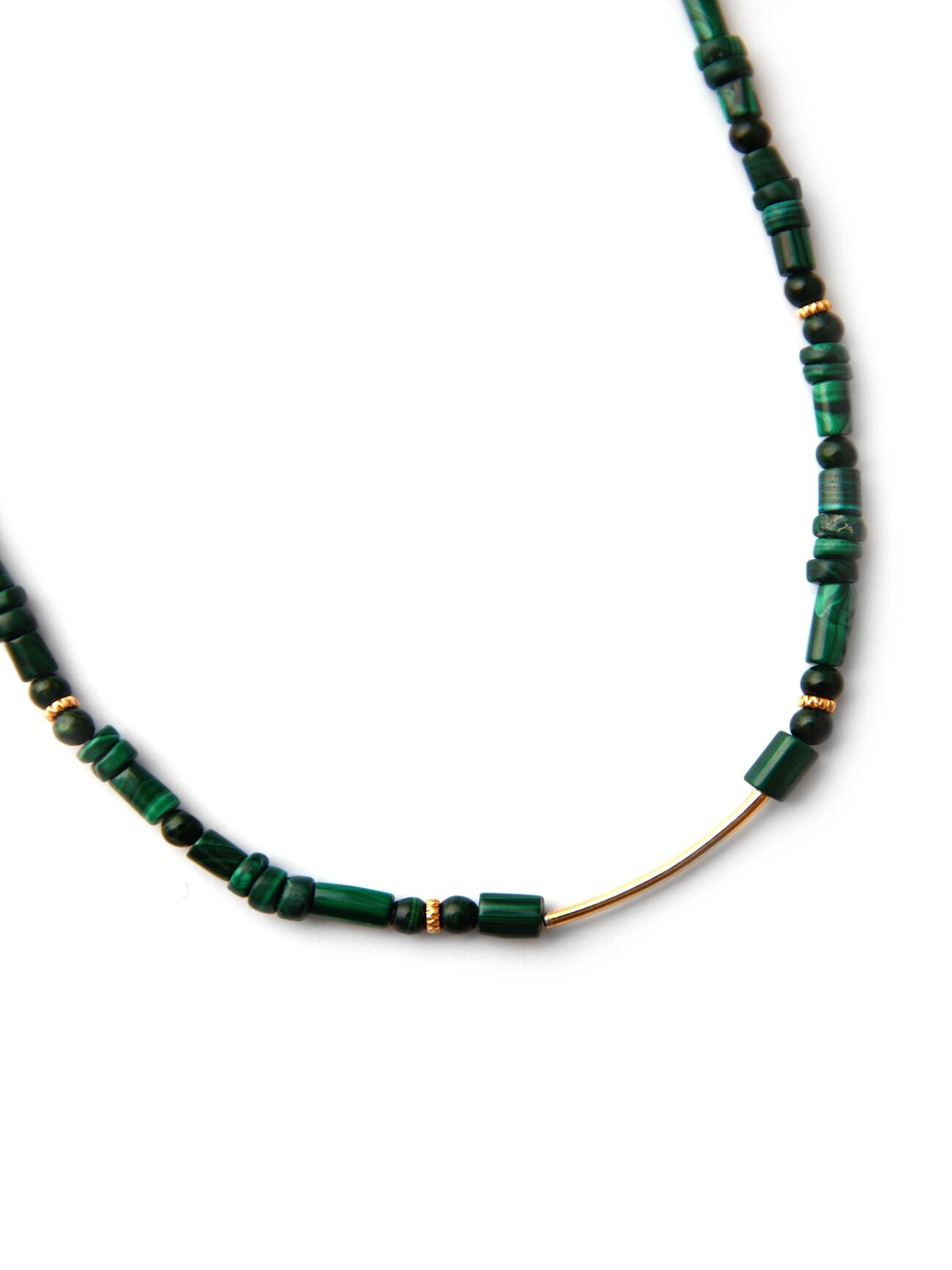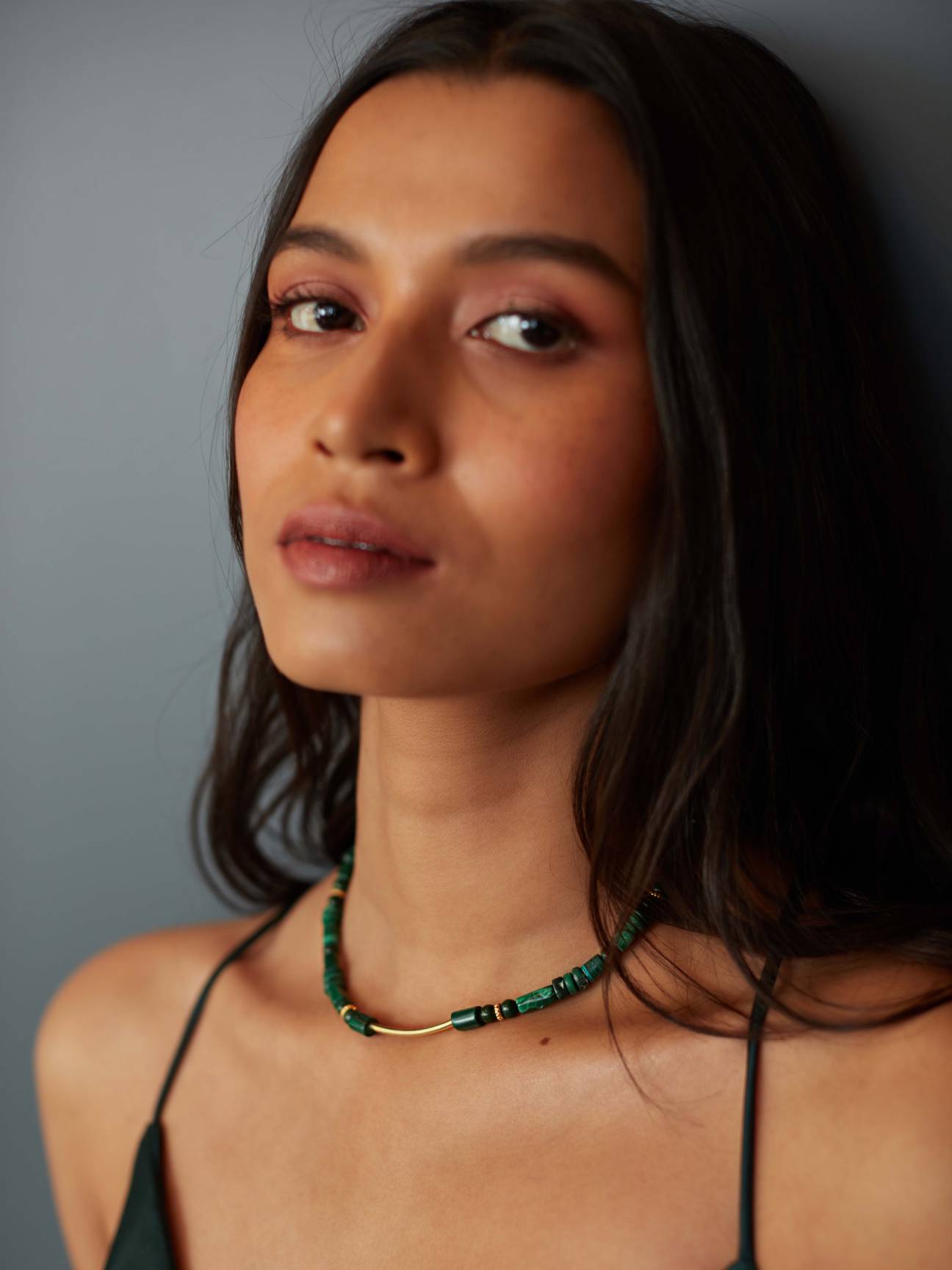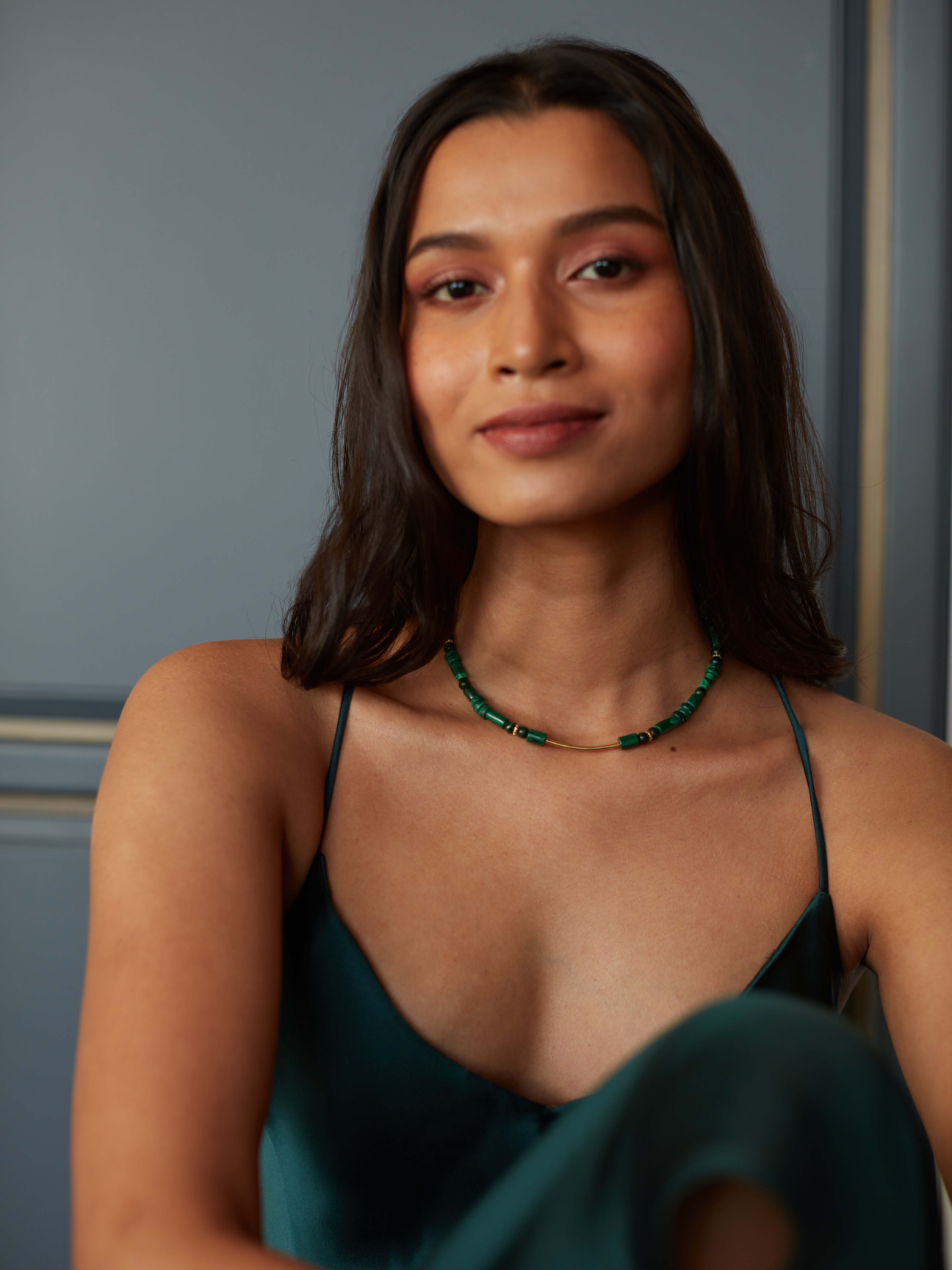 Product Description:
Closely connected malachite crystals in delicate tubular shapes link to a sturdy sterling silver bar in the front and a delicate sterling silver chain in the back (both plated in 18K gold polish). Malachite is a stone of protection, balance and transformation. It absorbs negative energies from the body and the atmosphere around it and protects against pollutants and radiations from technological equipment. It balances the mind in stressful environments, acting as a layer of protection and calm. A stone more necessary now than ever. Malachite stimulates the heart & throat chakra and we designed our choker with this placement in mind. It is the birthstone for people born is Spring during the months of April and May.
Anvaaya jewellery comes with:
Featured box including drawer(s), designed to double up as storage at home
Soft travel pouch for storage on the go
Care instruction card
Specification:

| | |
| --- | --- |
| Metal: | Sterling Silver |
| Choker size: | 8" |
Collection Story

:
Crystals have a mystical, ethereal quality. At the outset, as jewellery designers we were attracted to their beautiful hues, how stunningly they refract light and have both an exquisite translucency and opacity. We were drawn in by their all-natural quality and how no two are alike. It is no secret that crystals have been used in ornamentation for centuries. But the story of this collection truly began when we started diving into their physical and spiritual healing properties. We discovered how all natural crystals vibrate with energy and for that reason are widely used in engineering – from watches to lasers. And how when these vibrations are used for healing, they balance energies in the body paving the way for physical, mental, and emotional healing

Coming out of the pandemic, we needed to be reacquainted with joy, with beauty. But as much if not more, we needed healing, support, balance. Enter Align. The nurturing rose quartz, the transformative malachite, the protective onyx, the abundant citrine, and the loving garnet. The first five designs in our collection are a combination of these beautiful magical stones and our signature silver. Whether you are a jewellery aficionado or a well-being enthusiast (or both, like us!), we hope you will find something to love and treasure in Align.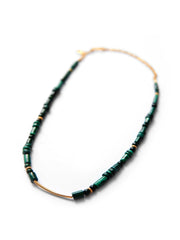 Malachite (choker)