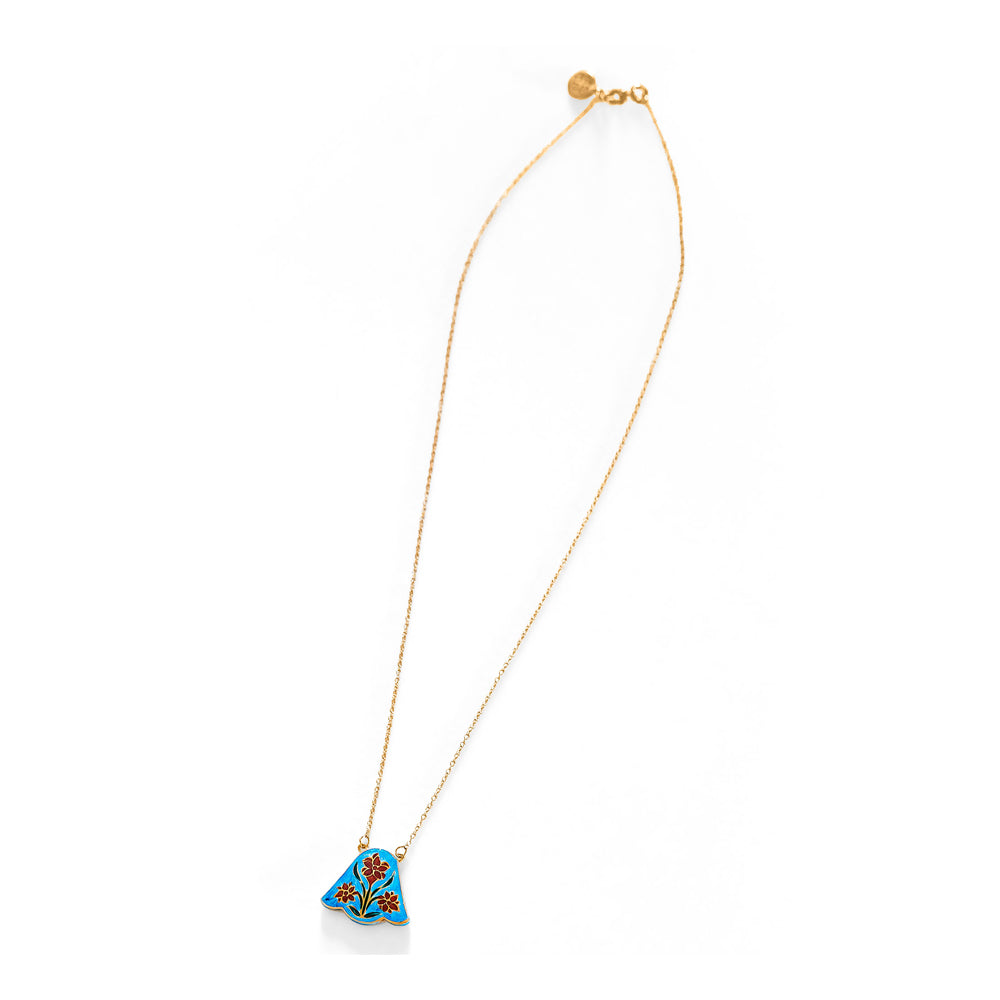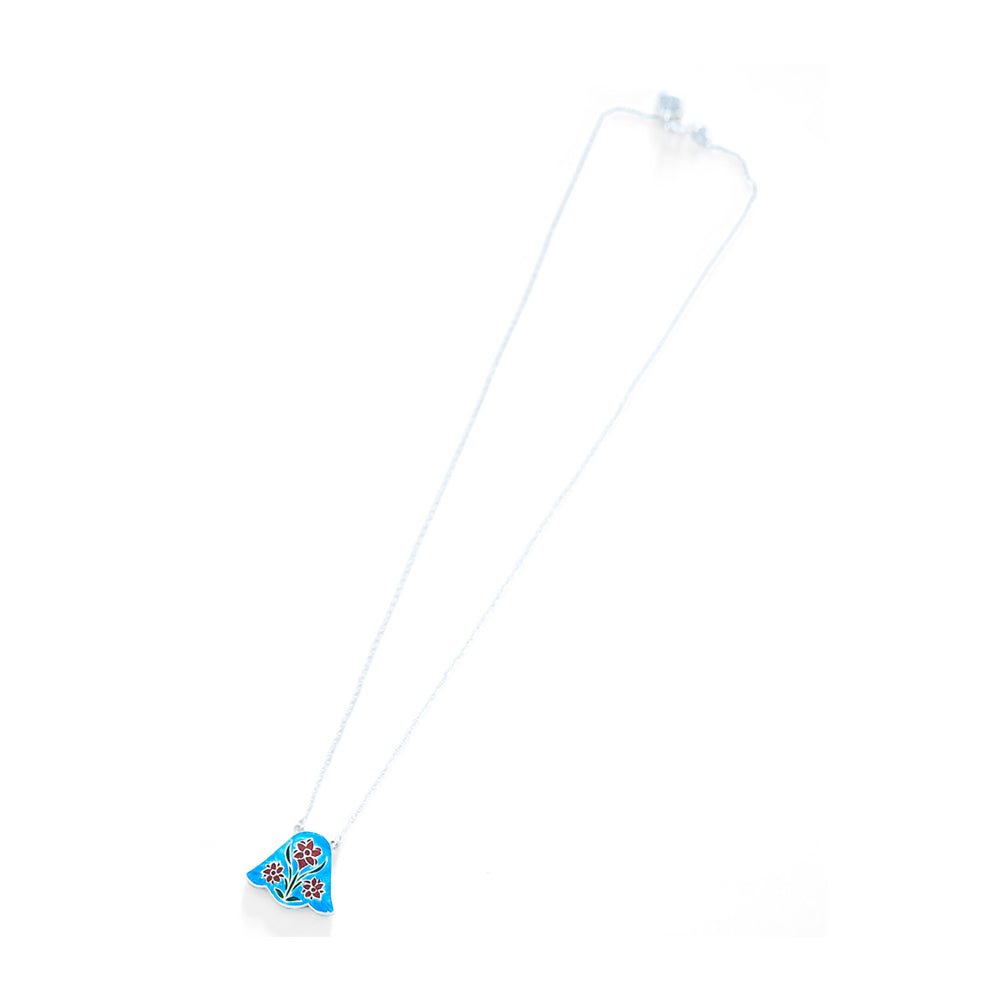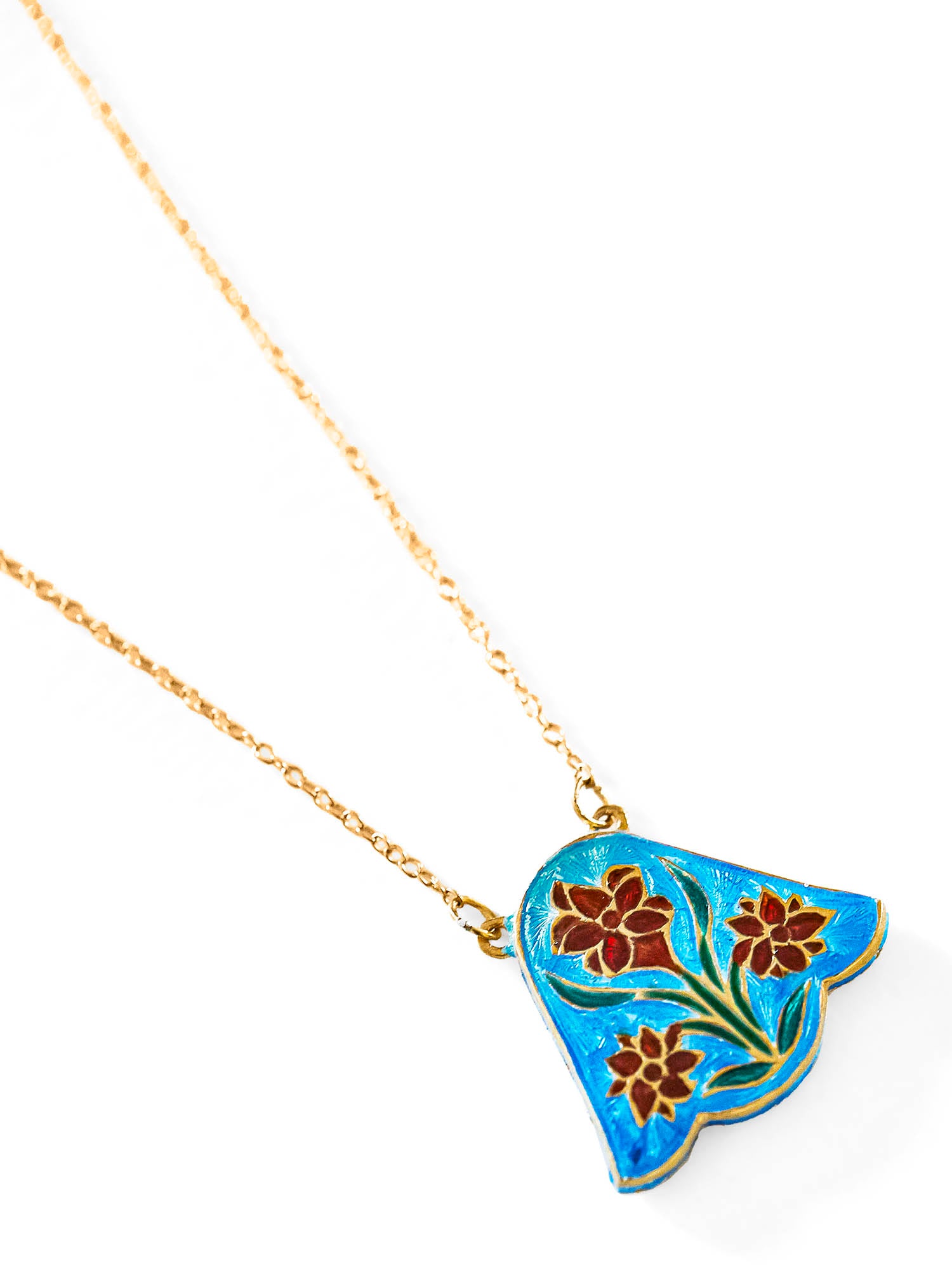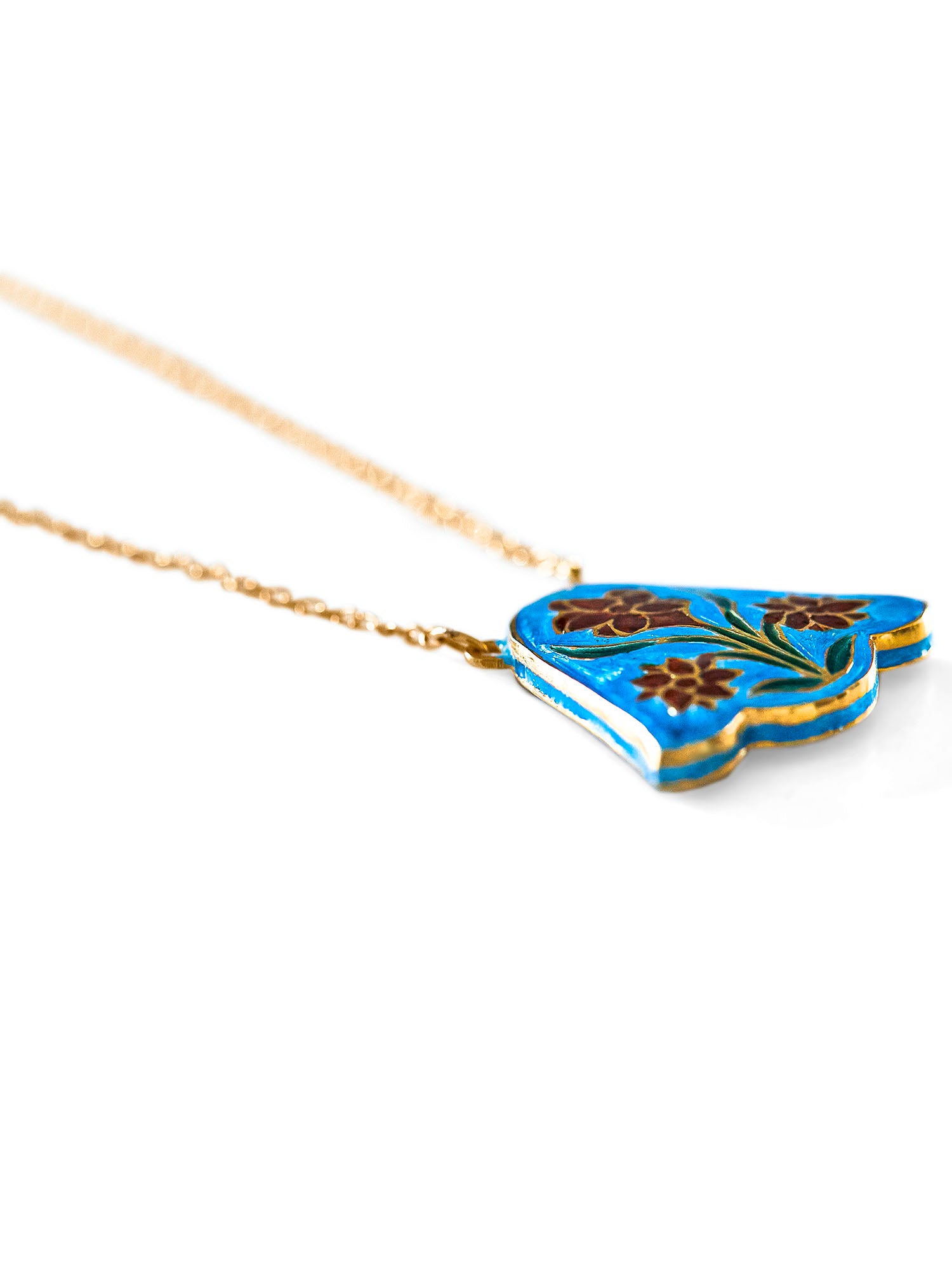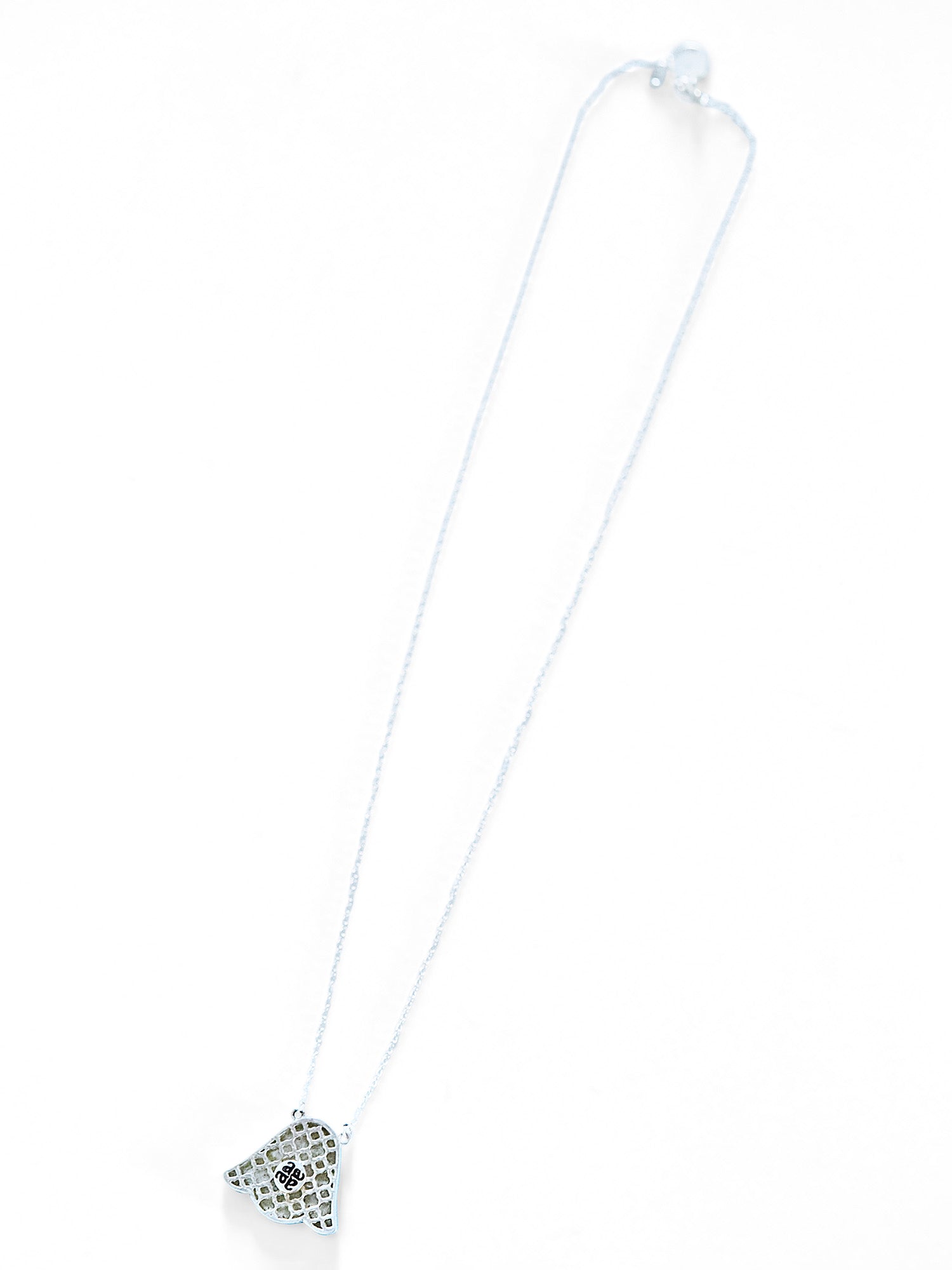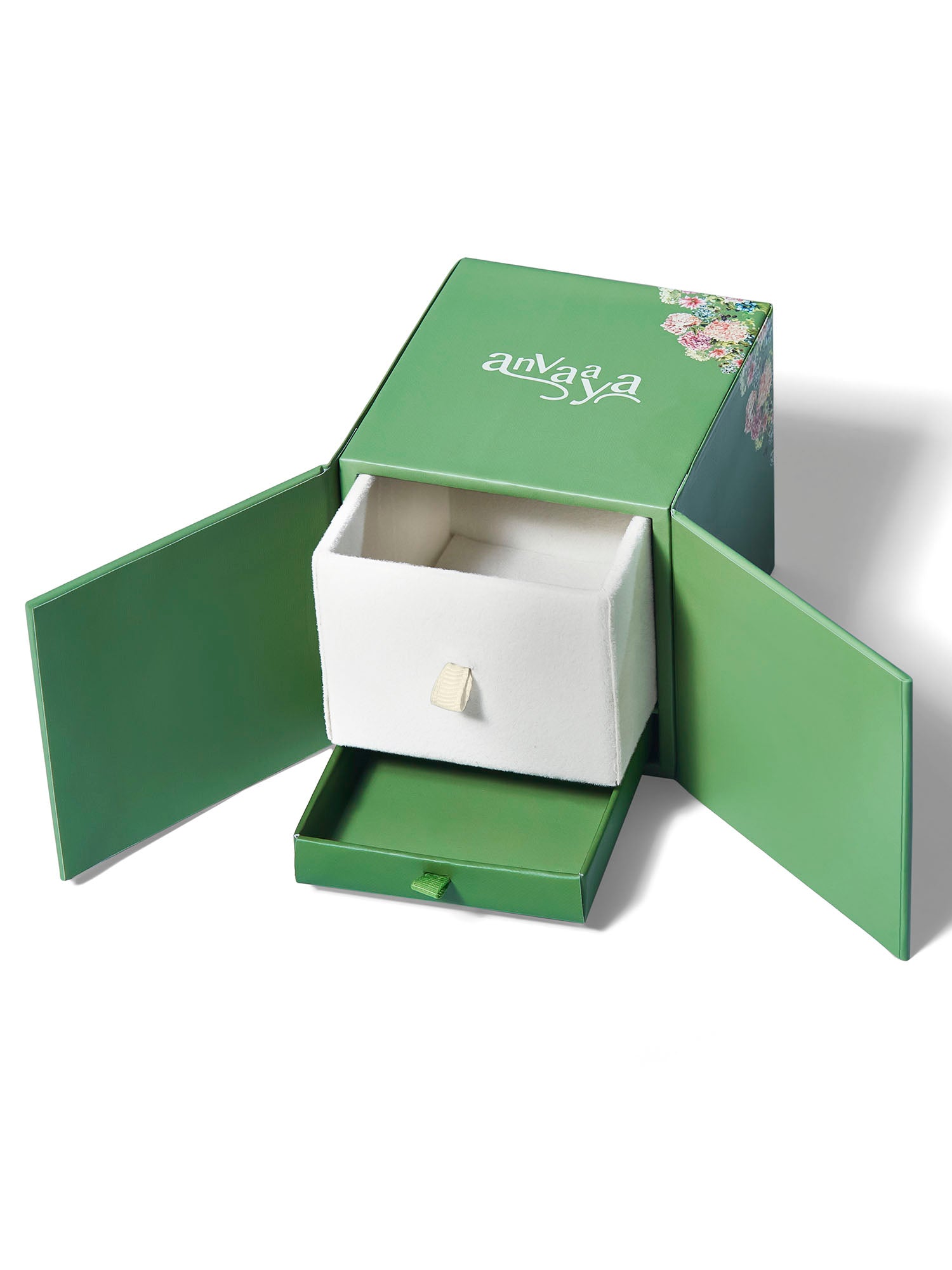 Product Description:
The Hibiscus pendant is handcrafted by our artisans in Jaipur, Rajasthan using locally sourced sakht desi meena (hard Indian enamel). The design is inspired by flowers in Mughal gardens and its colours by those used most frequently in Mughal jewellery. The enamel colours used for this necklace are Ferozi (turquoise), Kandhari Anar (pomegranate red), and Kachnar ki Patti (vegetable green). The back of the pendant features an intricate jaali (net) and an enamelled Anvaaya logo, which is attached to a fine chain.

Made entirely of Sterling Silver. The gold necklace is plated in 18 karat gold polish.
Please note that each piece in this collection is handcrafted and as a result may have slight variations to the one in the photos.
Anvaaya jewellery comes with:
Featured box including drawer(s), designed to double up as storage at home
Soft travel pouch for storage on the go
Care instruction card
Pre-order information (Silver):

All our pre-order items are made to order. It will take up to 15 (business) days for the item to be made, processed and shipped out. For more information on shipping cost & delivery time, check out the Shipping Information page.
Specification:

| | |
| --- | --- |
| Metal: | Sterling Silver |
| Pendant size: | 2 cm |
| Chain length: | 18" (extends upto 20") |
Collection Story

:
Bloom is a love letter to Meenakari (enamelwork). An art-form that came knocking on India's door in early 1200s but truly bloomed in the region now known as Jaipur, Rajasthan during the Mughal dynasty. Characterised by fine aesthetics, immaculate craftsmanship and naturalistic beauty, Meenakari was historically carried out on the reverse of gold and gemstone jewellery, encouraged by art-loving Mughals who inspired artisans in their imperial karkhanas (workshops) to make every aspect of jewellery beautiful, leading to splendid decorations on the reverse of a work of gold. Bloom's designs are inspired by the flowers in Mughal gardens and its colours by those used most frequently in their jewellery.
The collection is made exclusively in Jaipur by our gifted artisans who have handcrafted Meenakari on each piece. The art-form demands perfection, achieved only through a meticulous step-by-step making process, including hand-filing each piece's ghaat (frame), hand-drawing the floral design using salais (steel styles), engraving of design-outlines by the gharai (engraver), crushing, purifying and applying of the meena (enamel) by the meenakar (enameller), heating each piece at exact temperatures to set the meena and polishing each piece by hand to give the final finish.
Bloom is a heady mix of precious metals and striking enamel pigments — in the background is gold's down to earth sister silver, but in the foreground is the real star, Meenakari. Our intention with this collection is to honour the high level of artistic merit entrenched in this art-form but make it accessible to jewellery and art-lovers worldwide.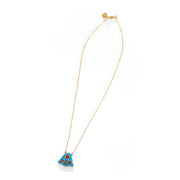 Hibiscus (necklace)