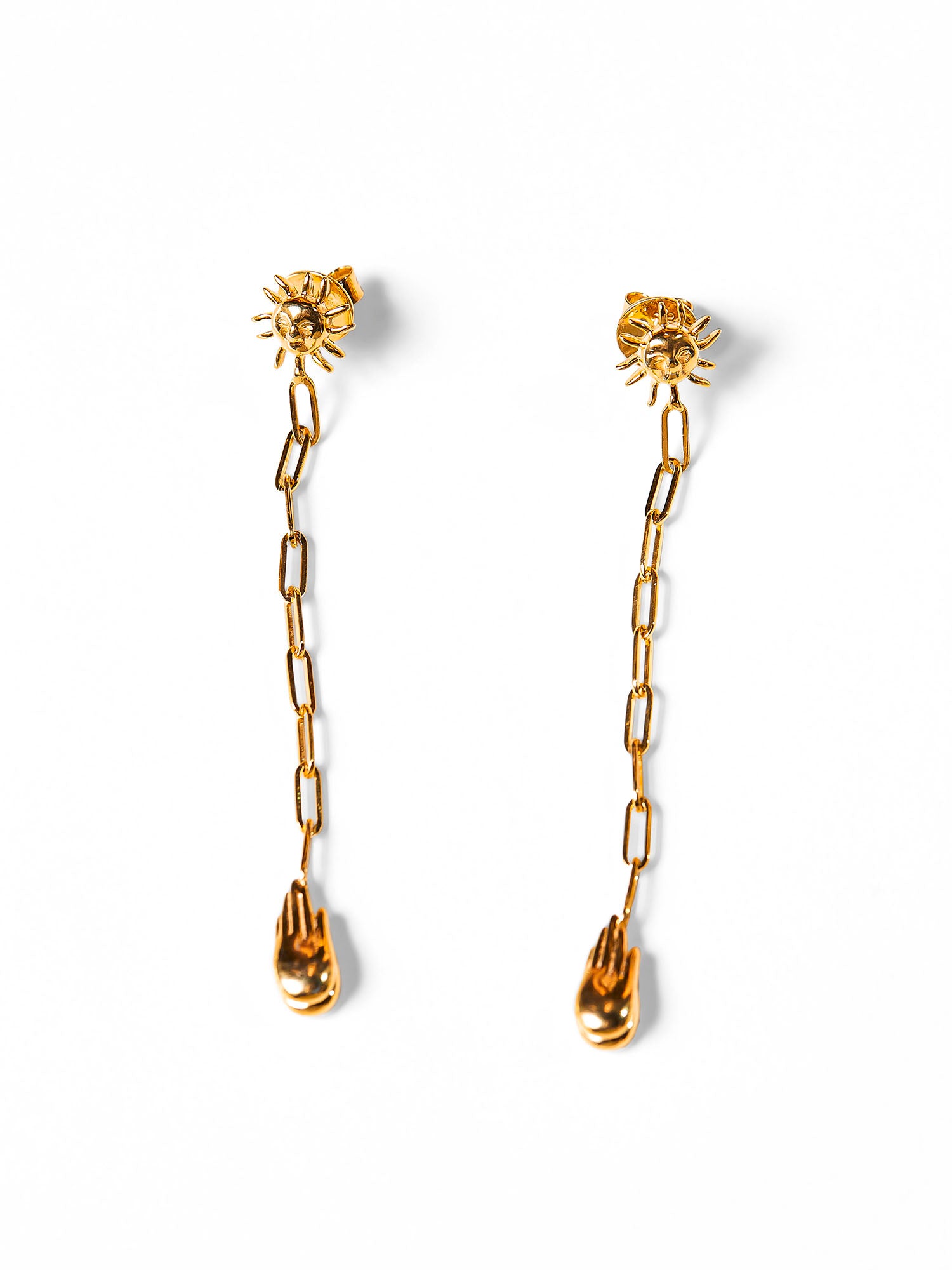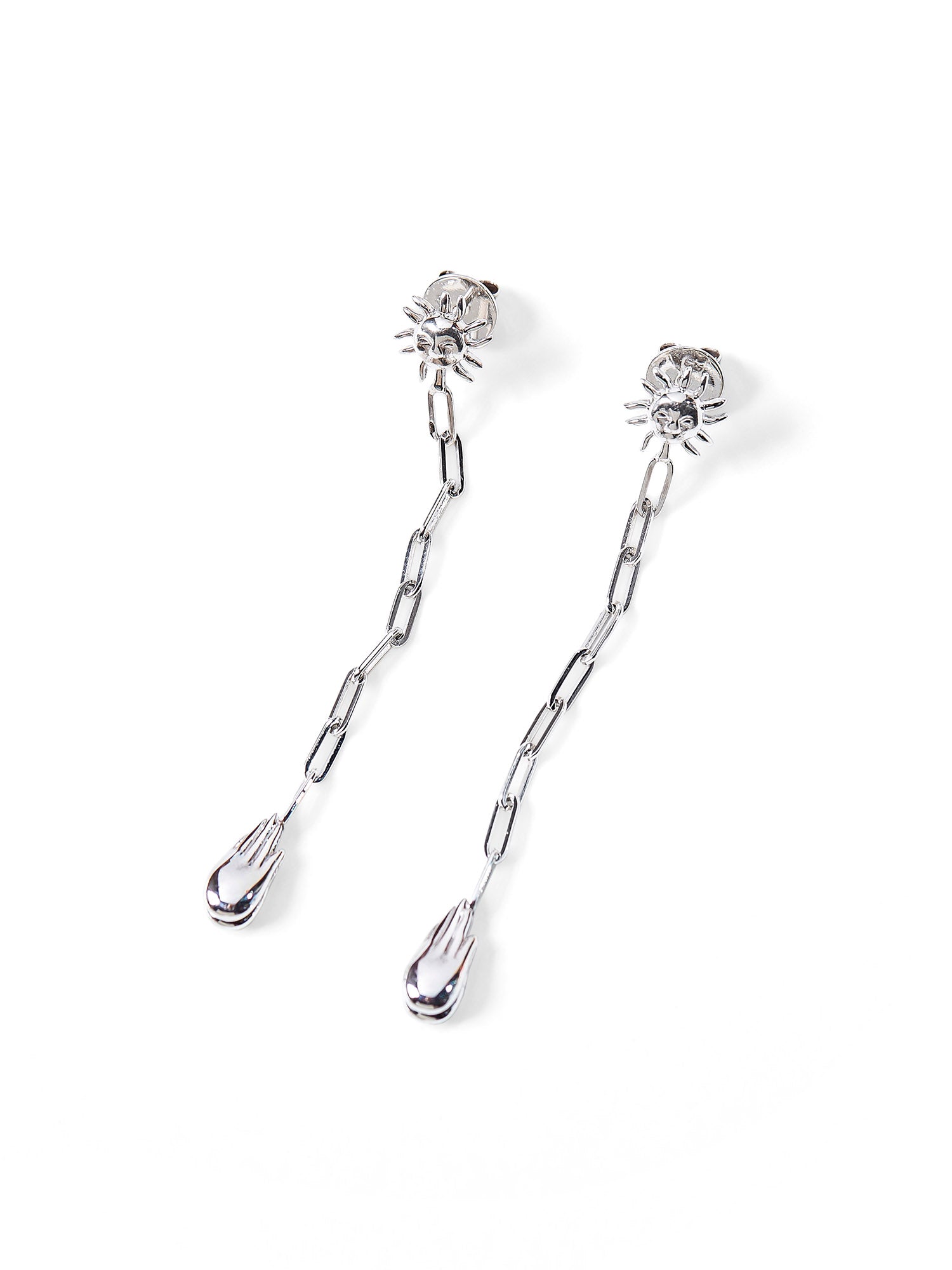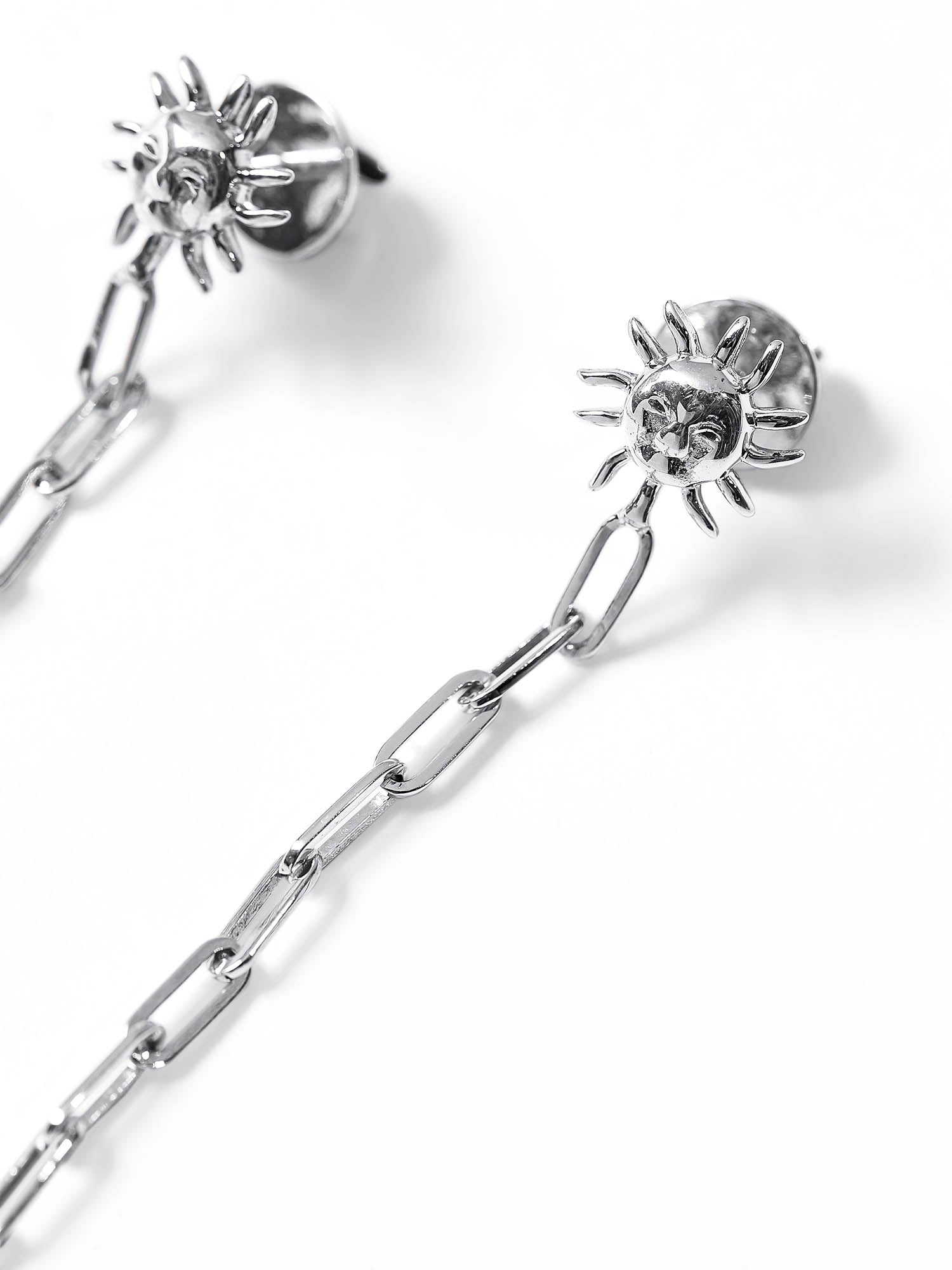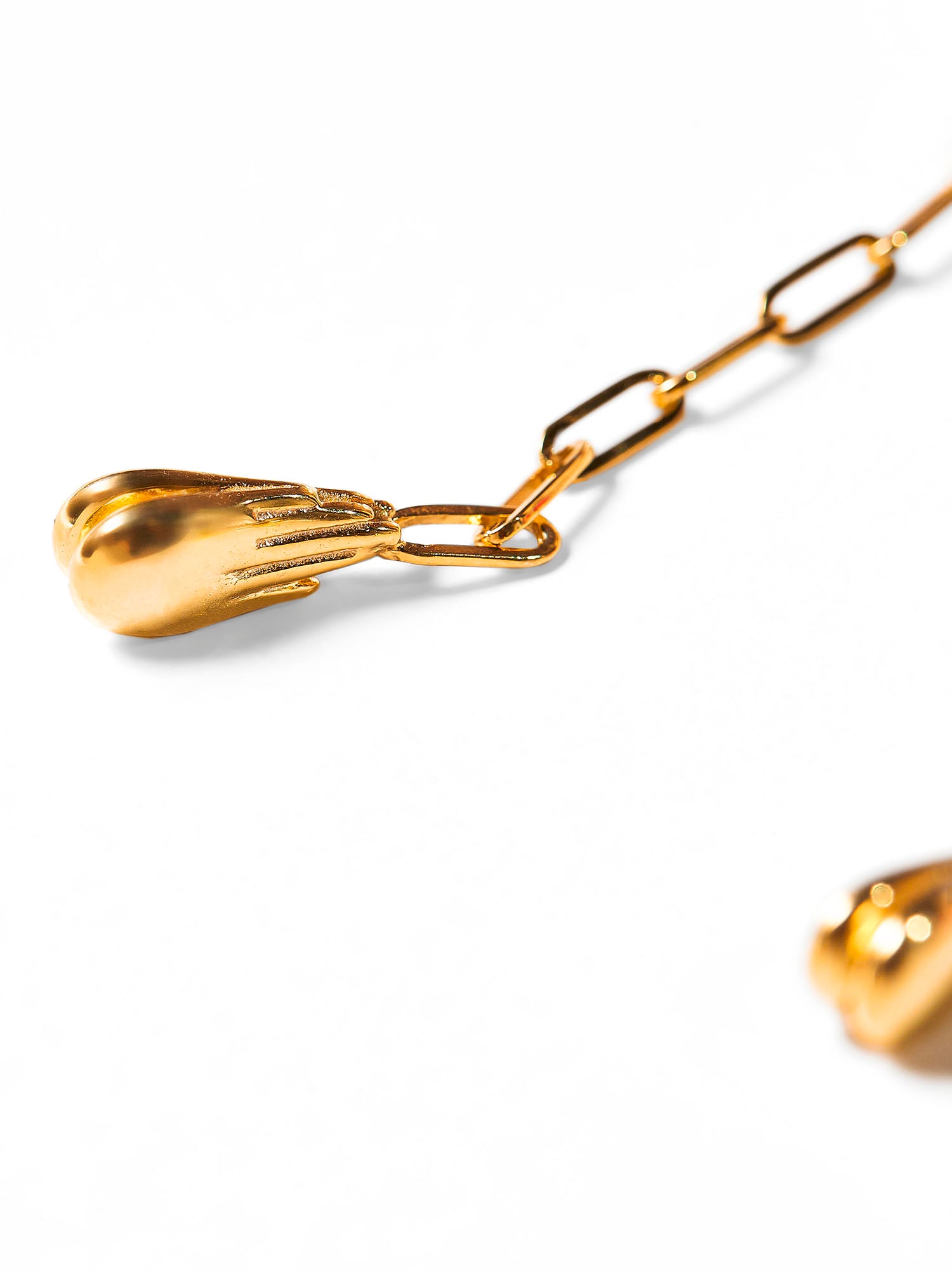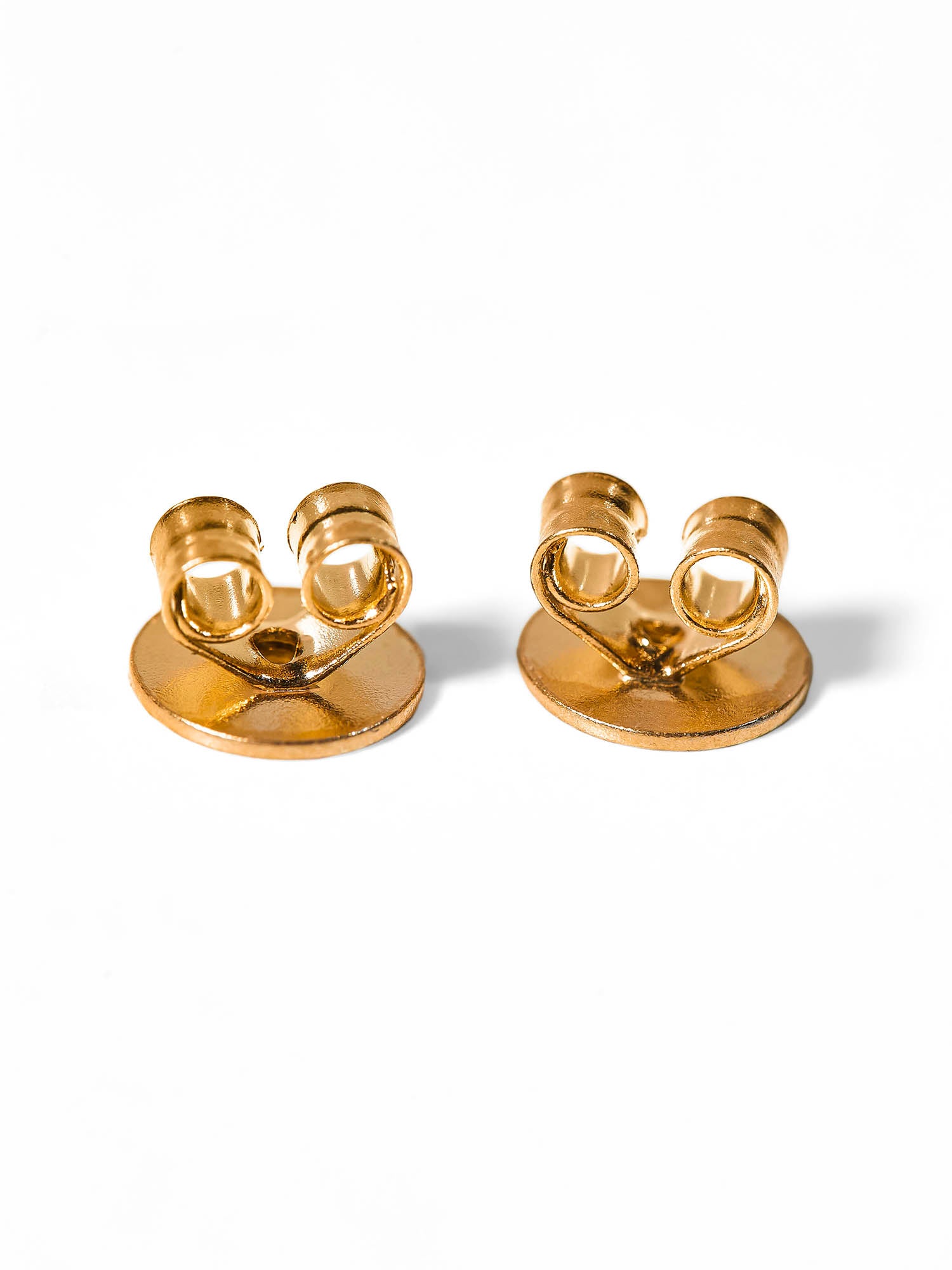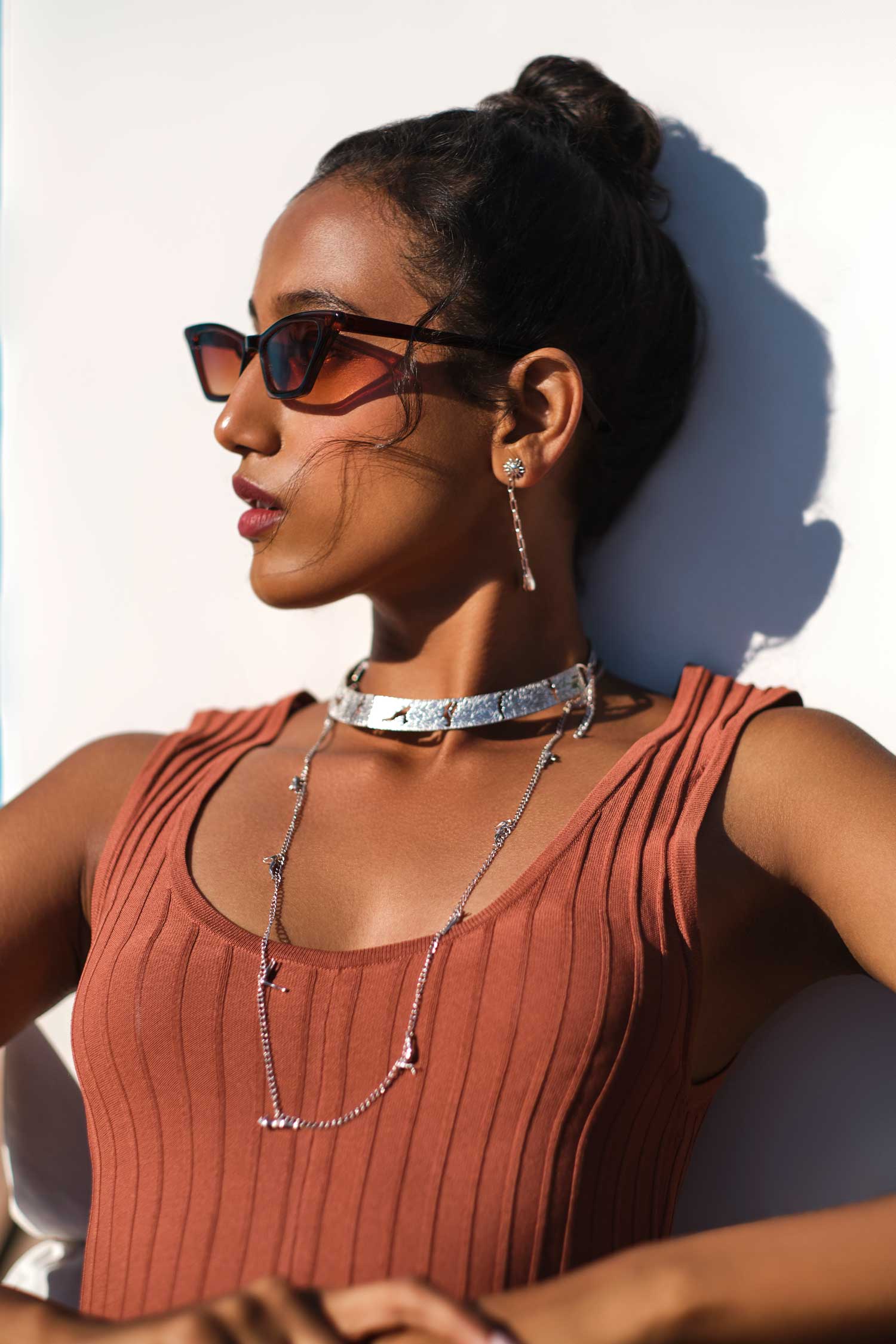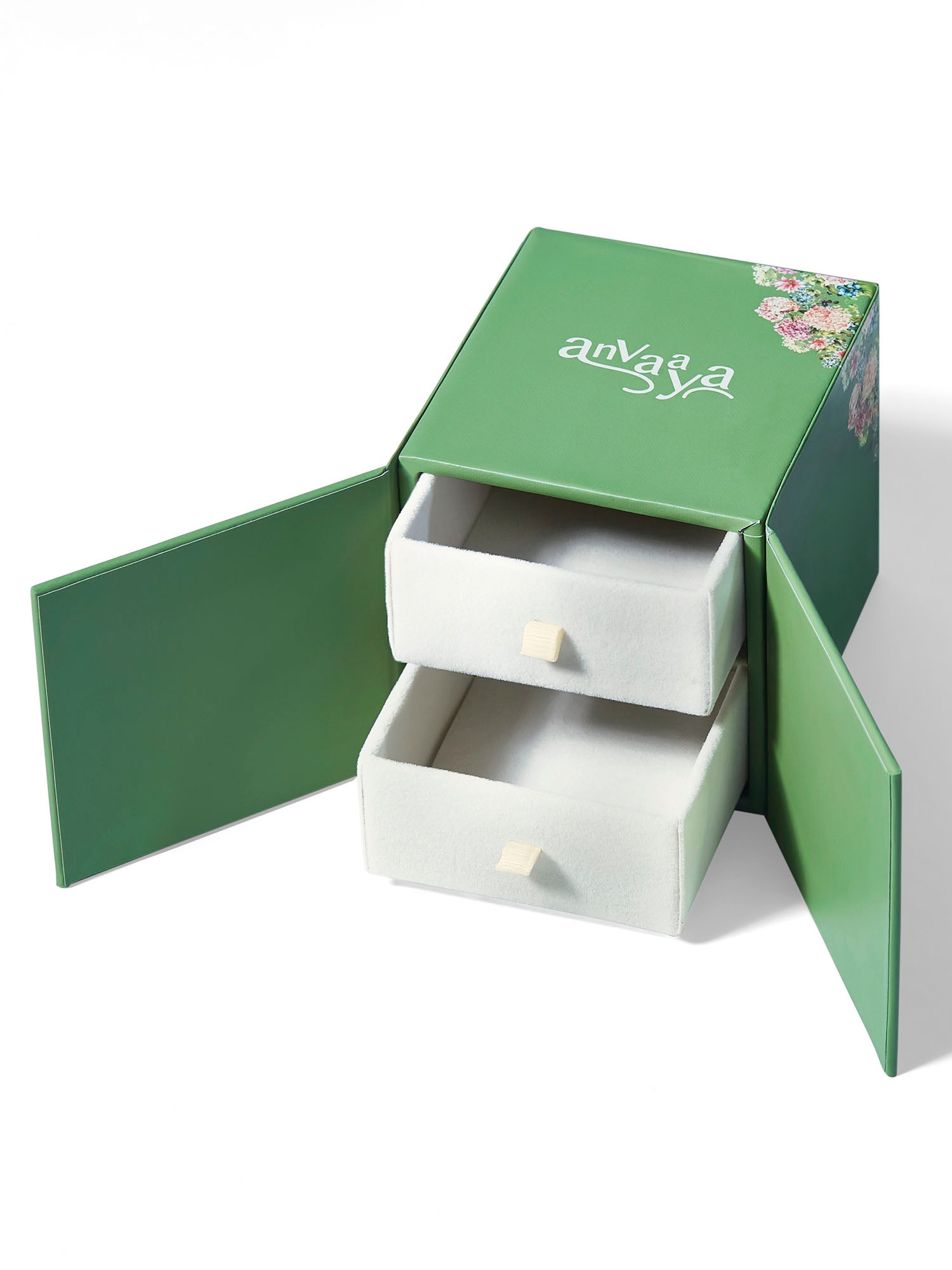 Flow-ting away (earrings)
Product Description:
Surya (sun) stud and a three dimensional Namaskar (salutation; represented by palms pressed together) are connected by a single link chain symbolizing the offering of a Surya Namaskar (sun salutation). Made entirely of Sterling Silver.
Anvaaya jewellery comes with:
Featured box including drawer(s), designed to double up as storage at home
Soft travel pouch for storage on the go
Care instruction card
Specification:

| | |
| --- | --- |
| Metal: | Sterling Silver  |
| Earring length: |  6.5 cm |
Collection Story

:
In yoga, (as our yogis out here will know), flow means seamlessly moving from one pose to the next, closely following the breath. During a yoga flow, movement and breath sync together to bring about a meditative state, anchoring the yogi in the present moment. For others, flow is a state of deep focus, where mind and body are so grounded in the present moment, it creates effortless momentum for every action – simply described as "being in the zone" and more mystically described as "being in flow", when senses are heightened, and time feels as though it moves slowly.

Flow is an homage to the Surya Namaskar (sun salutation) flow in its design, and to the state of flow embodied in the process of bringing this collection to life. Whether you are an advanced yogi, new to yoga, or if the only pose you have ever held in your life is in front of a camera, let the jewellery in this collection be your personal reminder to be fully present to life wherever you are and make the most of every moment you are wearing it.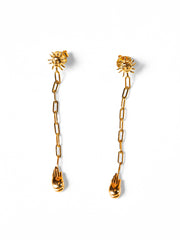 Flow-ting away (earrings)